Heroes
Multi-spindle machining center developed on the concept of A portal machine with vertical axis arrangement of the spindle.
WATCH THE VIDEO
DOWNLOAD DATA SHEET
CONTACT US
To view this content you need to
LOGIN
.
DOWNLOAD DATA SHEET
A piece locking system with multiple double pliers
and independent, gives high capacity and production flexibility allowing in processing accessibility
all six faces of the pieces.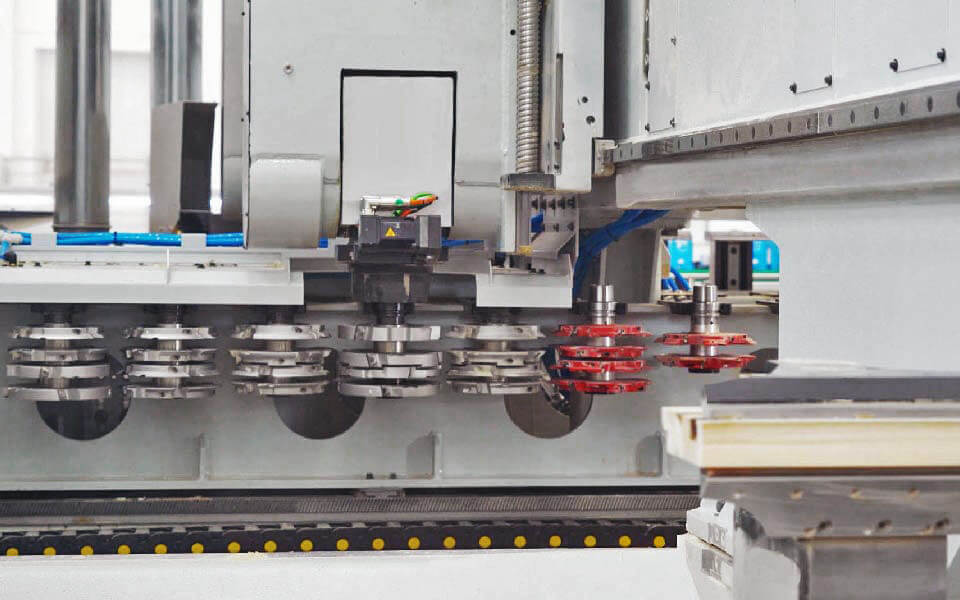 Tool magazine
The Tool Magazine is conceived as a RACK rack system with an electro-welded steel structure and with longitudinal sliding movement on guides with recirculating ball shoes.
The system allows tool change operations to be carried out simultaneously on all spindles, reducing downtime and consequently increasing productivity.
WATCH THE VIDEO
Transport Pliers
The double grippers for locking the piece, with pneumatic closure and independent motorized longitudinal translation, have been sized and shaped in order to allow the best accessibility of machining with the tools on the piece.
They are managed as independent interpolation axes in order to ensure further flexibility with a consequent increase in production capacity.
WATCH THE VIDEO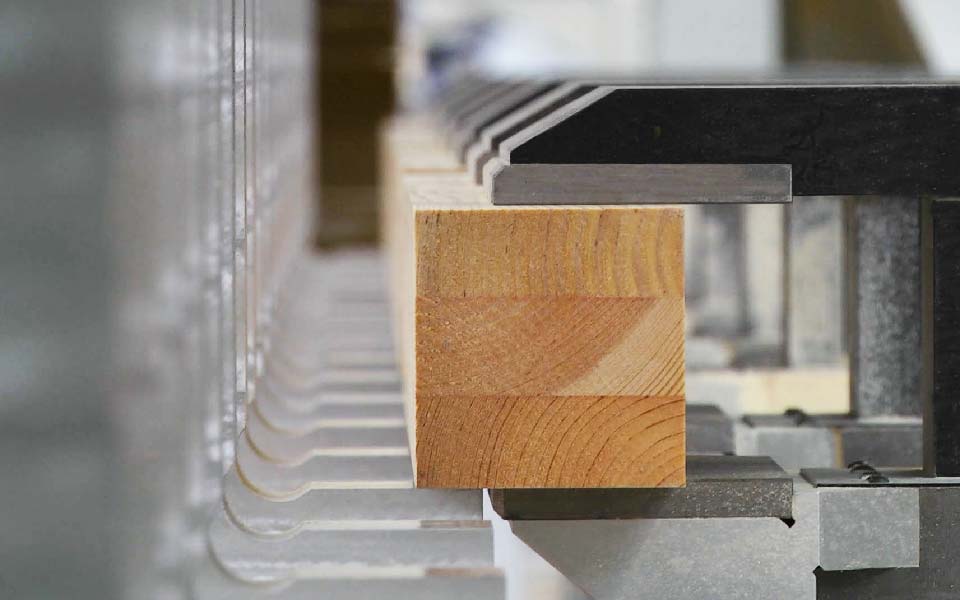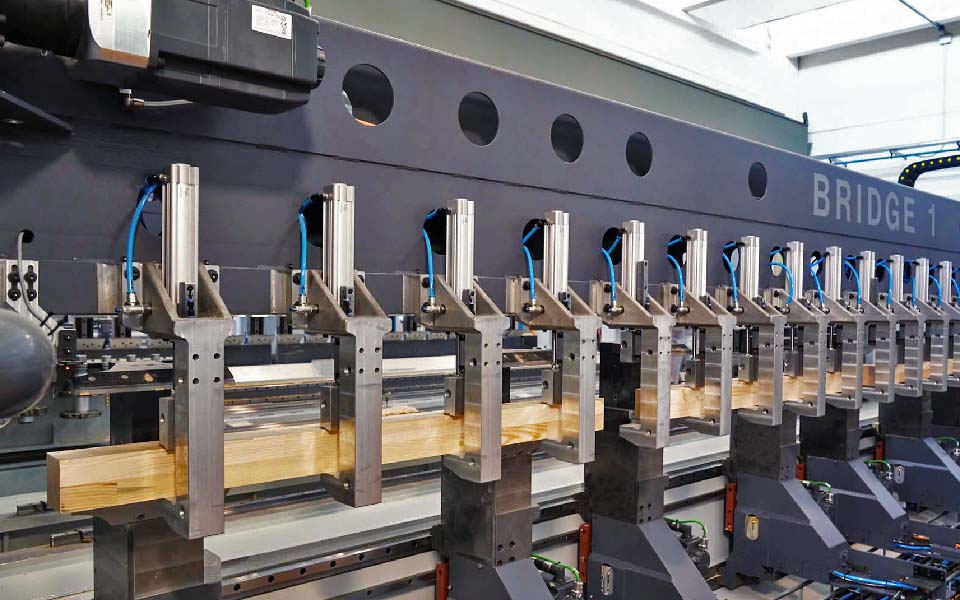 Manipulator
The manipulator with portal structure exploits the electronic management of depth and height for the handling of the pieces in the plant.
The correct sizing of the structure and the use of gantry motors allow high repositioning precision, extreme rigidity and high handling speeds.
WATCH THE VIDEO
Operating Heads
The T1 and T5 and TBR operating heads are the result of 20 years of relentless research and development. For example: the double lateral locking systems of the T5 operating heads (also in the variant with integrated C axis) provide flexibility and precision in positioning in order to always place the tool in the best "cutting" conditions and minimize stress on the 'electro-spindle.
WATCH THE VIDEO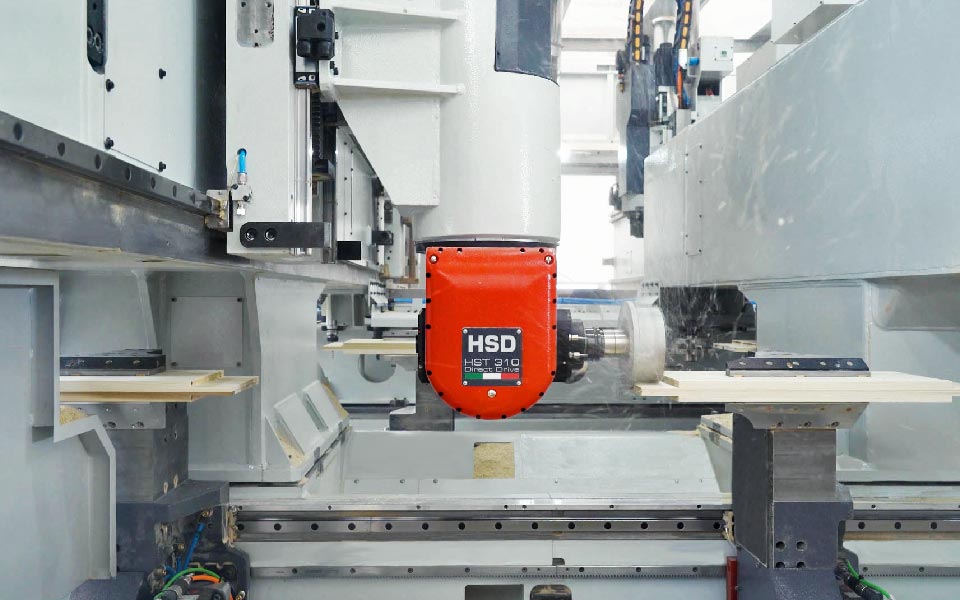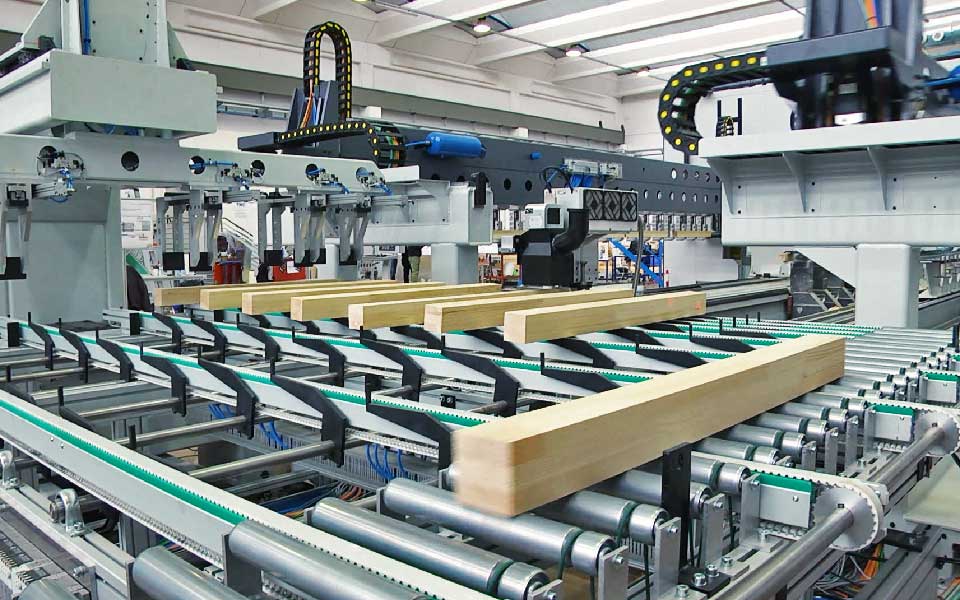 Loading System
Fully automated loading system, capable of simultaneously handling up to 10 pieces, optimizing their clamping in the grippers and being machined on the 6 faces.
It allows the dimensional verification of the incoming elements, the optimization of the pieces in a row, the preparation of the load and the management of pieces with different widths.
WATCH THE VIDEO
REQUEST CUSTOMIZATION
Discharge
Modular and customized unloading system, which always allows compliance with the work sequence set during the loading phase.
It allows autonomy from a minimum of 1 hour up to 3 continuous shifts (UML), the execution of unloading operations, quality control and labeling.
WATCH THE VIDEO
REQUEST CUSTOMIZATION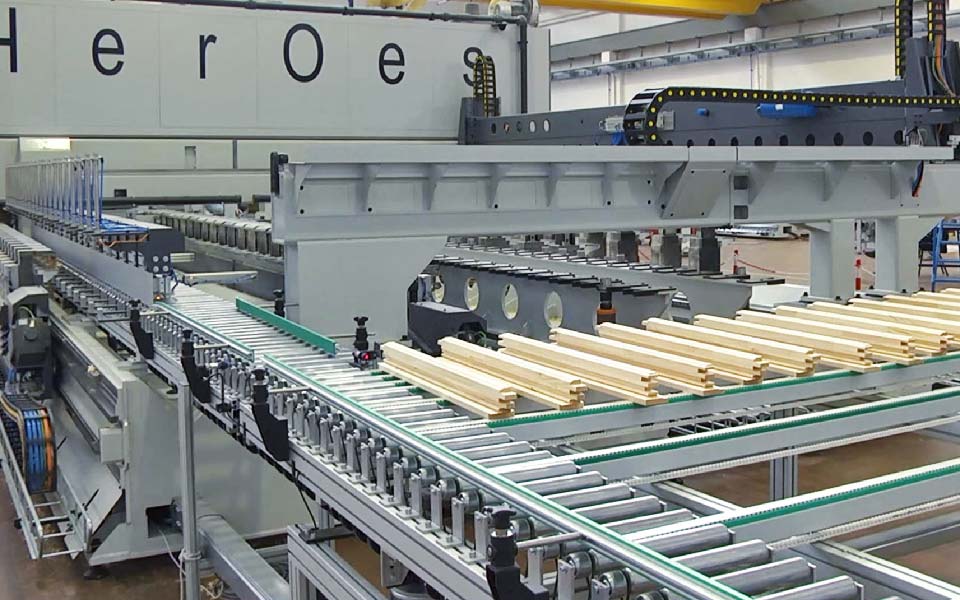 Obtain more from your Working Process
Systems to support and complete the production process. Integration of different technological brands, managed and included in a Working Process project, with the same quality, efficiency and reliability.