Timber windows &doors? Nature's solution that can last a lifetime. Whether you're renovating your home, in the process of a self-build or just looking to the future,you want to source the very best – not least when it comes to products that will help protect yourhome from the elements.
There are many reasons to choose timber frame windows and doors: Long-life timber Windows with an expected lifespan of over 60 years
30 Year Rot & Fungal Protection
10 Year Ironmongery Warranty
10 Year Paint Finish Warranty
10 Year Stained Finish Warranty
10 Year Glazing Failure Warranty
10 Year Manufacturing Warranty
Service life & warranties
Studies show that timber windows made to Wood Window Alliance standards, have a life expectancy of over 60 years! Not bad when you consider that the average uPVC window isexpected to last no longer than 30 years.
High performance timber frame windows aren't as high maintenance as you might think either. We're happy to back this up with industry leading warranties and guarantees on all of our productsto give you added peace-of-mind.
Eco-friendly windows & doors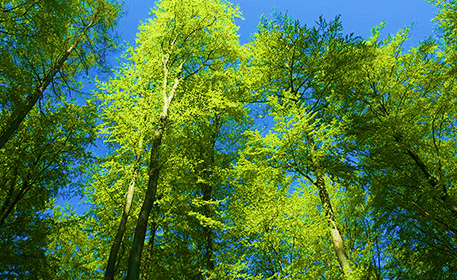 Using the finest timber from FSC® certified forests
Good for the environment
It might be nice to know that when choosing energy efficient windows and environmentally friendly doors you are choosing products that:
are 'Carbon Neutral'
come from FSC certified forests
are naturally renewable
We're proud of our products and we're proud of what they stand for. All of the Redwood timber weuse is sourced from certified Forest Stewardship Council (FSC) forests in Northern Scandinavia. This means you can be sure the timber used to make your windows and energy efficient doors hascome from a sustainable and responsibly managed source. Unlike any other window material, timber can be traced to the original forest in which the wood grew.
Our timber frame windows are also carbon neutral, which means they absorb more CO2 from theatmosphere than they produce. Small things to some, but hugely important to us. Creating products that have a positive impact for you and your home as well as the environment is fundamental principal of our business and that of our parent company, Inwido Group – Northern Europe's leading supplier of innovative, environmentally friendly, wood-based windows and doors.
Options and performance
A decision that will make you feel all warm inside
High performance timber windows and doors Timber is one of nature's masterpieces. Strong, renewable and a natural insulator, timber offers superb performance and comfort for you and your home. Designed to meet the demands of 21st century living and manufactured from the highest quality Scandinavian Redwood, our energy efficient windows and eco-friendly timber doors are easy tomaintain and offer the highest levels of security and performance.
Of course the glazing solution also plays a major role in the efficiency of your windows and glazed doors – which is why we offer a range of options to suit your requirements. All of our solutions surpass current UK Building Regulations and have U-values (a measurement of heat loss) well inexcess of present requirements.
As well as our standard energy efficient window units we can provide triple-glazed and argon filled units to fit a more demanding environmental criteria.
Committed to Excellence
Choosing windows and doors for your home is a big decision and we know you have to be happy with much more than just the product. It has to look right and perform well but most importantlythe decision has to feel right. Nobody can influence this, it's just a gut feel.